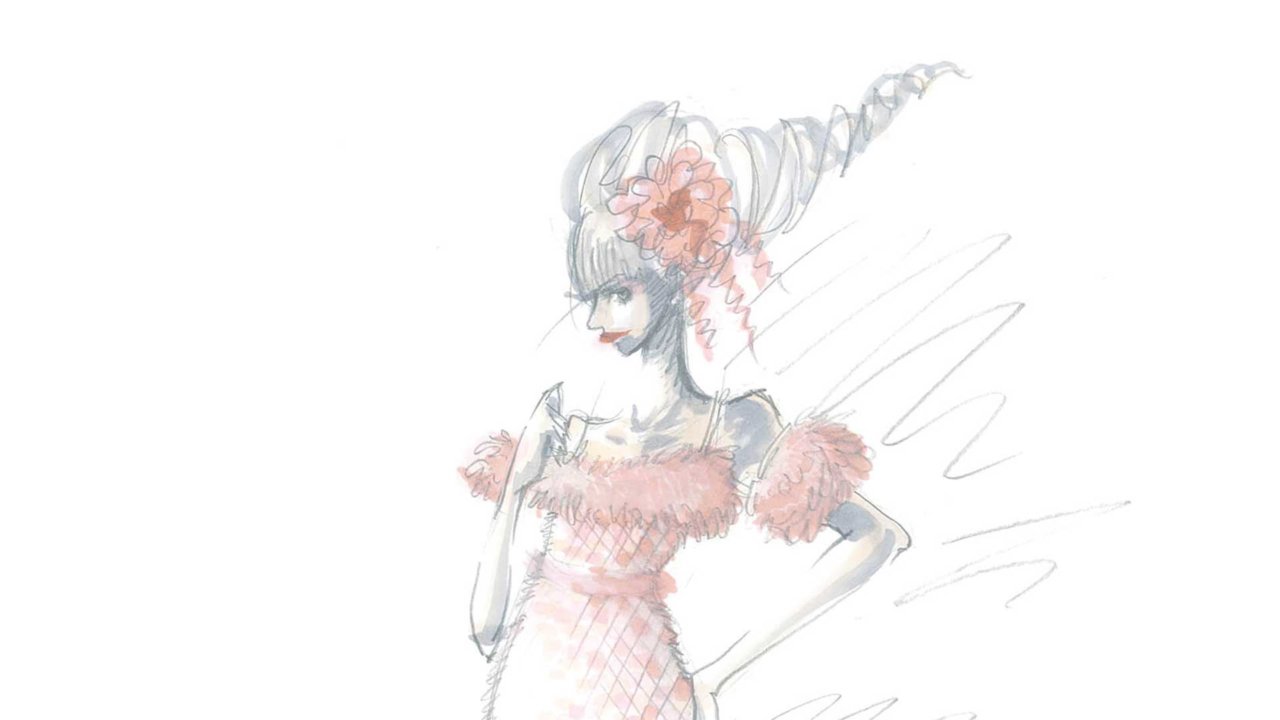 MOSAIQUE de CHIE made it's debut after a lengthy development period that required technological breakthroughs to the traditional design and manufacturing process.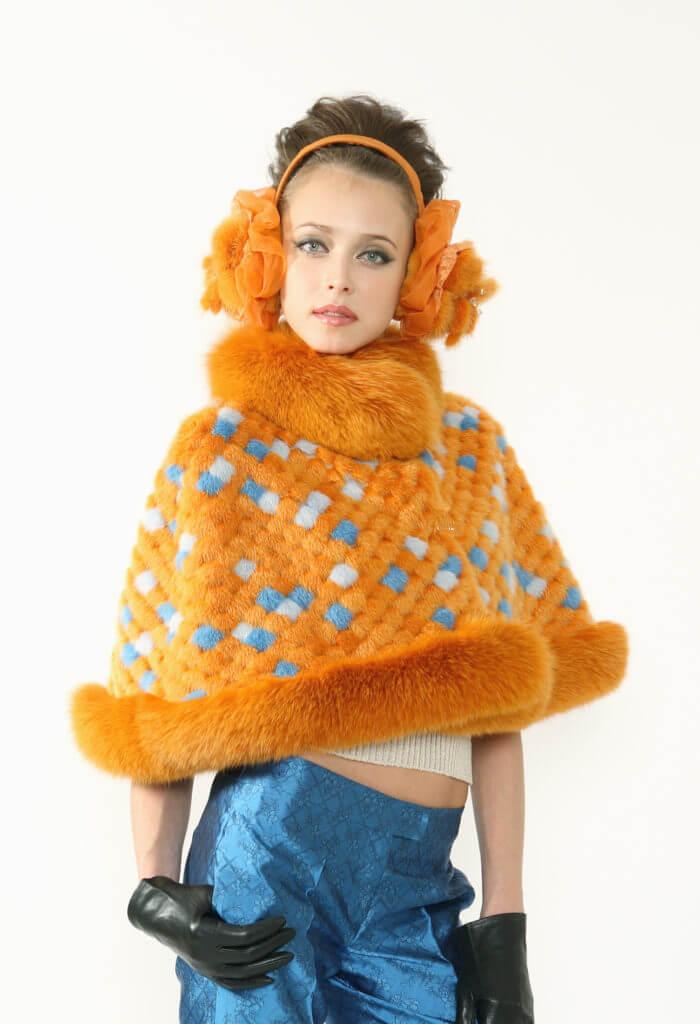 The perseverance of both the designer and the Finnish craftsmen who produced the clothing allowed the innovative and fresh concepts of fur gowns to come to market. The designer's vision was to produce garments "As light as regular sweaters, as colourful as bird feathers and as casual as daily clothes".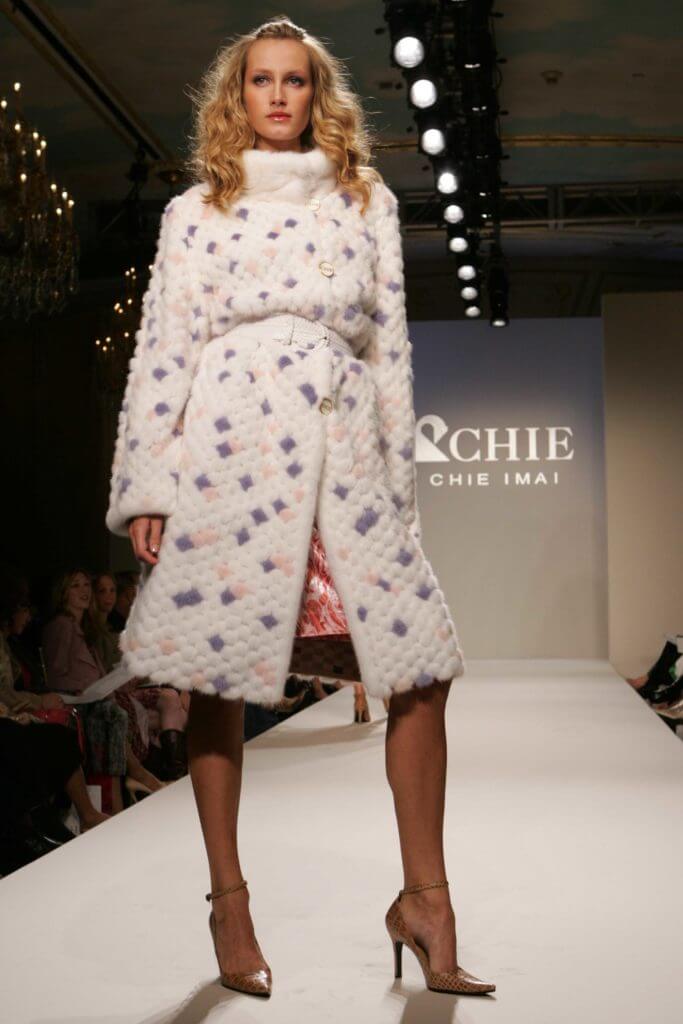 The production of MOSAIQUE de CHIE items requires an exacting manufacturing process because each piece is individually hand-crafted. As a result, the number of pieces produced every year is extremely limited. CHIE IMAI selects white mink skins of the highest quality which are each carefully coloured by the manufacturer. These stripped skins are precisely hand sewn into mosaic patterns at the factory.
The completed products are nothing short of art.